Egypt Unrest: Dangerous to travel? – The continuing unrest in Egypt with demonstrations and curfews in major cities such as Cairo currently not only bother politicians of all countries, since many tourists are also particularly concerned by the violence.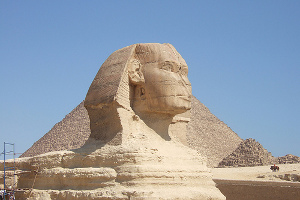 Athough the resistance of the population may not be directed against travelers and tourists in Egypt, the Foreign Offices all over the globe clearly discourage from staying in cities like Cairo, Suez and Alexandria.
However, according to official statements, the situation is in the Red Sea resort areas such as Sharm el Sheikh, El Guana, Hurghada and Marsa Alam is more relaxed, since no incidents and tensions between the police and the population are reported here.
Nevertheless, it is still strongly recommended to follow public reporting in the coming days carefully and, as far as possible, to avoid travelling to the aforementioned conflict-affected cities.
If you want to read more about topics like Egypt Unrest: Dangerous to travel?, we would like to welcome you to our Newsfeed.
Pic (c) SB