Samsung to stop Netbook production, focus on Ultrabooks – The Ultrabooks are coming: Does Samsung stop its Netbook production in 2012?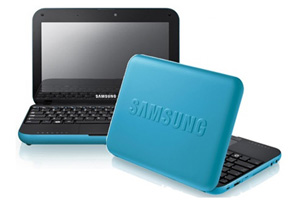 An e-mail to the sales partners of the enterprise possibly points to this suggestion. The content of that mail point to an abandoning of Samsung`s Netbook production starting from 2012. The email was emerged first on the French Internetblog "blogeee.net ".
There, it is suggested that Samsung is about to give up the Netbook production of the format 10.1 in the first quarter of the new year in favor of the formats 11.6 and 12 with series of "Ultrabooks".
"The Ultrabooks" represent thus in fact somehoe a PC version of Apple`s MacBook air. The background for the possible change of strategy at Samsung is the fact that Netbooks have decreased in sales on the market.
If you want to read more about topics like Samsung to stop Netbook production, focus on Ultrabooks, we would like to welcome you to our Newsfeed. Pic (c)