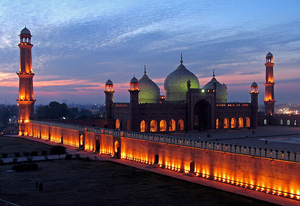 Pakistan will receive 7.5 billion in U.S. aid – The U.S. Secretary of State Hillary Clinton has promised 7.5 billion dollars in aid to the Pakistani government led by Yousuf Raza Gilani this Monday in Islamabad.
In the next five years, projects will be funded that are designed to improve power generation, drinking water and health care. The U.S. government has been active in Pakistan for many years in the fight against Taliban and Al Qaeda Islamic extremists.
These funded projects aim to improve the daily lives of civilians and should create a more positive opinion in Pakistan towards the United States. A basic trade agreement between the two countries was signed on Sunday in the presence of Mrs. Clinton.
Among others, the long lasting negotiated conventions provide Pakistan with a relaxation of cross-border trade. On Tuesday Clinton will be in Kabul to participate in the international donors conference for Afghanistan.
If you want to read more about topics like Pakistan will receive 7.5 billion in U.S. aid, we would like to welcome you to our Newsfeed.
Picture: (c) MFP